Difference between revisions of "Main Page"
From Open Access Directory
Line 5:
Line 5:
 

<!-- <font color="steelblue"> OAD News: </font> -->

 

<!-- <font color="steelblue"> OAD News: </font> -->

 
 
−

<!-- Another year for Open Access Week and we have launched a new list to celebrate. We have called it [http://oad.simmons.edu/oadwiki/New_to_Open_Access%3F ''New to Open Access?''] and it is a highly selected (and short) list of resources to help folks get started in OA. We have kept the URL in its original state for those who want to deep-link it. Let us know what you think but please email me directly as we are not opening this list for public editing, an exception to the our other lists.  The OAD is a wiki and encourages users to help keep it current and comprehensive. As you come across useful, relevant information in your own research, please lend a hand and post it to the OAD.  

+

for . [http://..//]it is list to . the -, the is and and , a and . ''Robin Peek, Editor, Open Access Directory

−

''Robin Peek'', Editor, [http://oad.simmons.edu The Open Access Directory]

+
 

---- -->

 

---- -->

 
 
---
Revision as of 21:57, 31 January 2014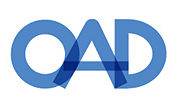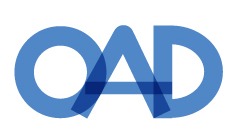 Open Access Directory

A Tribute: January 30th was the public memorial service for Ann J. Wolpert [1]who directed the MIT Libraries from 1996-2013. Ann was a leader in bringing open access to where it is today with too many accomplishments to list here, but highlights include leading the MIT Libraries collaboration with Hewlett-Packard to develop DSpace. In her essay, "For the Sake of Inquiry and Knowledge-Inevitability of Open Access", published in the February 2013 issue of the New England Journal of Medicine she wrote , There is no doubt that public interests vested in funding agencies, universities, libraries, and authors together with the power and reach of the Internet, have created a compelling and necessary momentum for open access. It won't be easy, and it won't be inexpensive, but it is only a matter of time." Thank you Ann, you will be missed. Robin Peek, Editor, the Open Access Directory.
---
-->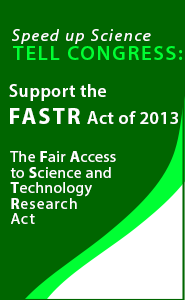 The Open Access Directory (OAD) is a compendium of simple factual lists about open access (OA) to science and scholarship, maintained by the OA community at large. By bringing many OA-related lists together in one place, OAD makes it easier for everyone to discover them, use them for reference, and update them. The easier they are to maintain and discover, the more effectively they can spread useful, accurate information about OA. To see what we have, browse the table of contents below, browse the table of categories, or use the search box in the left sidebar. To help the cause, just register and start editing. If you have any questions, see our help section or drop us a line.
OAD is a wiki and we count on our users to keep these lists accurate, comprehensive, and up to date. Our goal is for the OA community itself to maintain the lists with little intervention from the editors or editorial board. We welcome your contributions to the lists, ideas for new lists, and comments to help us improve. Please contact us or use the discussion tabs on individual pages. The OAD is hosted by the Graduate School of Library and Information Science at Simmons College and supervised by an independent editorial board.


Table of Contents

Lists under development. These lists have been accepted by the editors for inclusion and are now undergoing final refinements before moving to the table of contents.




For an overview, see lists of all OAD articles or all OAD categories.